a. Keep the casualty in the knees-up position.
b. Do not give the casualty anything to eat or drink. If the casualty complains of thirst, moisten his lips with a damp cloth.
c. Administer mouth-to-mouth resuscitation if the casualty stops breathing.
d. Record treatment on a U.S. Field Medical Card and attach the card to the casualty's clothing.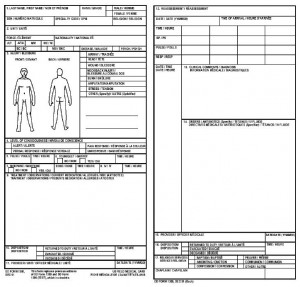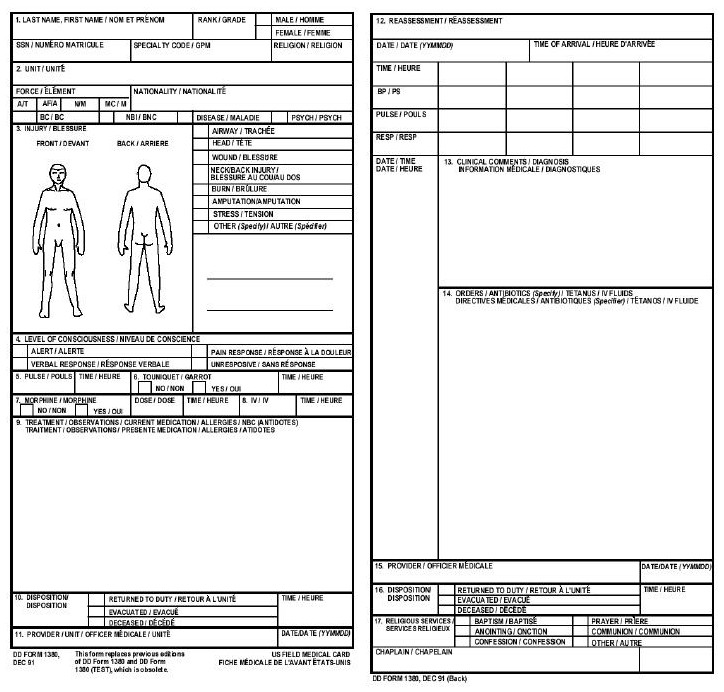 e. Evacuate the casualty.
f. Check the casualty's vital signs at least every 15 minutes if evacuation is delayed.
g. If you must leave the casualty, turn his head to one side. This will help promote drainage and help prevent choking should he vomit. Tell him to stay on his back and keep his knees up.