Section IV. THIRD STAGE OF LABOR (PLACENTAL STAGE)
As previously mentioned, the third stage of labor is the period from birth of the baby through delivery of the placenta. This is considered a dangerous time because of the possibility of hemorrhaging. Signs of the placental separation (see figure 2-9) are as follows:
a. The uterus becomes globular in shape and firmer.
b. The uterus rises in the abdomen.
c. The umbilical cord descends three (3) inches or more further out of the vagina.
d. Sudden gush of blood.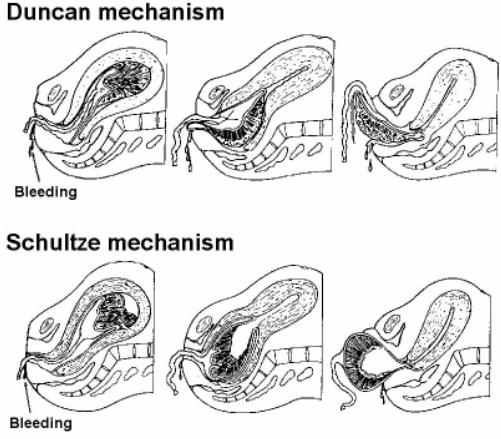 Figure 2-9. Placental separation and delivery.
2-12. NURSING CARE DURING THE THIRD STAGE
a. Continue observation. Following delivery of the placenta, continue in your observation of the fundus. Ensure that the fundus remains contracted. Retention of the tissues in the uterus can lead to uterine atony and cause hemorrhage. Massaging the fundus gently will ensure that it remains contracted.
b. Allow the mother to bond with the infant. Show the infant to the mother and allow her to hold the infant.
Record the following information.
a. Time the placenta is delivered.
b. How delivered (spontaneously or manually removed by the physician).
c. Type, amount, time and route of administration of oxytocin. Oxytocin is never administered prior to delivery of the placenta because the strong uterine contractions could harm the fetus.
d. If the placenta is delivered complete and intact or in fragments.
---